You and your friend will build a Farmville 2 Shake Stall in our farm. Craft to earn Swirly Straws and win prizes. The more Swirly Straws you have the mor rewards you can win. Get a chance to win a baby Black Cornwall Pig. Craft new items to earn more Swirly Straws at the Shake Stall.
Materials for SHAKE STALLS: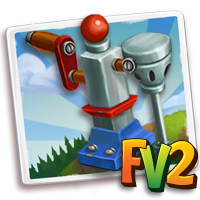 Hand Blenders
Bar  Stools
Fruit Bowls
Materials for the Farmville 2 Shaken, Not Stirred:
Map Delivery
Sample Crate
Shake Stall Flyer
NEW DECORATIONS:
Shake Fence
Shake Lamp Post
NEW ANIMALS:
Black Cornwall Pig
NEW INGREDIENTS:
Shake Wafers
Helium Pump
Metal Chain
Ink Stamp
NEW RECIPES:
Pineapple Fragrance Oil
Decorative Balloons
Blueberry Blast
Shake Signboard
Like our page to get the latest update.
Leave a Comment
comments